Tough Stats and Inspiring Stories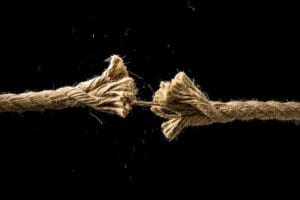 Spring brings busy days to the Foundation.  Scholarships, awards, grant reports, grant proposals, ongoing fundraising, quarterly reports.  Sometimes it's hard to stop long enough to breathe.
We do all slow down when reading grant reports, though, digesting tough stats and then reflecting on the wonderful work of the Valley's nonprofits – especially for those in need.
What does the phrase "in need" really mean? In the three examples highlighted below, "in need" means hungry, in danger, and at risk. Is this all really true in our glorious Valley? Indeed, it is. The stories below are excerpts from three of CFGV's Community Grant award reports – hot off the presses.
The Gunnison Country Food Pantry tells us that "hunger is terrifying." The Colorado Health Institute says that Gunnison County families need income more than twice that of the federal poverty level to subsist without public or private assistance. Hungry people are 2.9% more likely to be in poor health, and hungry teens are five times more likely to commit suicide. The Pantry had 6,470 visits last year with 450 people visiting for the first time.
"A young woman timidly approached the check-in window at the Pantry.  When asked how they could help, her eyes filled with tears. Only an hour before, a family member had brought four children to her doorstep.  The young woman has four children of her own and she was overwhelmed. She sobbed, "How am I going to do this?" As she began to fill her cart with fresh produce, milk, eggs, canned goods and snacks, she held her head higher with each item.  The Pantry filled her cart with food and her heart with hope."
Project Hope served 94 victims of abuse and/or assault last year – victims of domestic violence, sexual assault and human trafficking.) They answered 288 calls on the crisis line, provided 61 nights of shelter and 58 counseling sessions. The numbers tell a story of an increase of victims of sexual assault over the year prior.
"Becky came to our door just after escaping her home where she experienced extreme domestic violence and drug abuse. She was pregnant and had nothing for herself or her baby – no home, no job, no car and no hope. Project Hope provided safe shelter, utility and rental assistance, food and more. Working with Project Hope, Becky turned her life around. She has a healthy baby, long-term affordable housing, childcare, a full-time job and a car. She says, 'Feeling safe and unjudged puts me in tears'."
At Gunnison Valley Mentors, 100% of the mentees are challenged by adverse childhood experiences (ACEs) as defined by Hawkins & Catalano, Kaiser Permanente and others. ACEs are indicators for lifetime substance abuse, mental health concerns, cyclical poverty, child maltreatment and chronic disease. ACE youth are "at risk".  Of Mentors' 250 clients, 81% live below the poverty level, 70% demonstrate two or more of the ACE factors, 49% live with a parent experiencing mental health issues, 28% experience abuse or neglect and 34% have an incarcerated parent. Mentoring is a protective factor proven to reduce the negative impact of ACEs.
"Sam and Tim have done a bit of everything since they became a mentoring pair in 2010. From a first-time rafting trip when Tim was 11 to touring college campuses. Tim describes his life growing up as "chaotic". His dad was incarcerated and his mom was diagnosed as bi-polar. Sam has remained a consistent fixture in Tim's life, providing guidance and consistency. The impact goes both ways. Sam says that Tim gives him insight into how youth view the world and Tim says that 'Sam is my personal stress-buster'."
It's true that there are some difficult statistics to deal with in the Valley. It's equally true that our nonprofits do amazing work to counteract the hard realities.
Hip, hip hurray for the Gunnison Country Food Panty, Project Hope and Gunnison Valley Mentors!
Donors: Celebrate your favorite nonprofits with your time, talent and treasure.
Nonprofits: Shower love on your donors and clients.
Community: Together we can solve some of our deepest, darkest issues.