Affirmations and a New Paradigm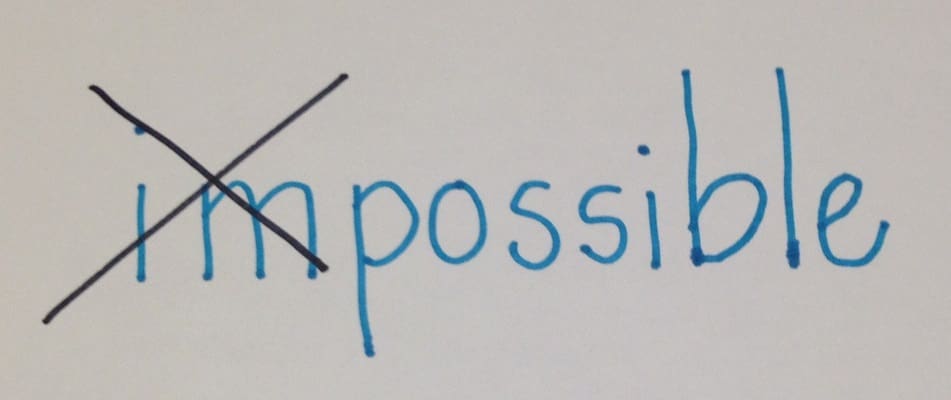 Decades ago, a friend goaded me to attend a seminar – a portion of which highlighted affirmations. We were supposed to dig deep inside, find what we wanted to change to be our better selves and write present tense affirmations. I wrote mine in a spiral bound stack of colored index cards. I know that because all these years later, I still have that little stack of cards. After the seminar, I kept them close by and read them two or three times a day – out-loud, even. I thought I'd prove it was all a bunch of malarkey.  Surprisingly, slowly and over time, I made the changes I had written. I'm grateful to that friend – I made some important life shifts.
I've read some articles lately (and watched some videos) saying that affirmations are silly or that they don't work, that they are a waste of time or even that they provide negative results. Maybe I'm just a throwback to the 70s, but I believe affirmations are powerful. They're useful for changes of all sorts – changing habits, thinking, and being. A well-written affirmation takes hold in your subconscious and you begin to believe the change has already occurred – because the affirmation is present tense.
I'd like to think about using affirmations as a community. What might happen, if instead of saying ,"We have hungry children in the Valley", we collectively said, "All children in the Valley are well fed"? Would we work harder to be sure that every child had enough to eat? I wonder what that could look like.
Would it mean we all give more money to the Food Pantry? Would it mean we gathered in groups to brainstorm solutions to poverty? Would it mean we shared more food with neighbors? I don't know. I know I don't have the answer. I know I'm sad that we have hungry children. I know that I help a little. I know that I wish I could do more. How does it make you feel to think about a child going hungry in our own community?
There is a new way of addressing the hard issues in any community. The words "collective impact" are hot right now. It takes finding solutions out of the silos of government, business and nonprofits – and posits that working together, across sectors, is the way to solve the gritty issues. Issues like child hunger and the ones the community chose during the One Valley Prosperity Project.  Affordable housing, health and equity, a resilient economy and sustainable tourism and recreation. Lots is happening in each of those areas – as evidenced by the list of accomplishments enumerated during the State of the Valley event.  I'm grateful for every person working on one of the committees – thank you.
Working across sectors isn't easy – it takes commitment (and maybe a whole bunch of affirmations) to dig to the core of the causes of the issues we pick away at every day.
You're invited!  CFGV is sponsoring a workshop on Collective Impact here in the Valley on April 22nd.  I see it as a great way to get our collective feet wet in looking at a new paradigm for solving issues. The presenter is Ona Crow, from the OMNI Institute.  OMNI is a Colorado-based company committed to helping communities find solutions to complex problems.
Come representing a government entity, a business or nonprofit. Come as a church group, a service group, or just a bunch of friends committed to making a difference. The more the merrier – and the more likely it will be that we catch a bug for doing things just a bit differently. You can register HERE for only $35 – or call Maryo at 641-3570 and she can help you get a discount if you come as a group.
Donors: You already make a difference with your gifts of time, treasure and talent. Thank you.
Nonprofits: Working across sectors can solve the deeper problems you work on every day.
Community: Together we can be better – at everything we collectively target.