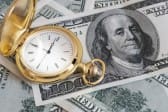 "Not enough time, not enough money" – the most common answers to the question, "What's the biggest challenge you have as a nonprofit?"  Those are nationwide responses, not just Valley answers.
I can't speak for the nation, but I do know our Valley pretty well. About one hundred nonprofits look for committed board members and monetary resources to support programming that reaches into the niches of need in every corner of our glorious spot.
Lists and more lists – just part of my life for things I need to do; I don't usually put lists in my writings, though.  Here's an exception – a list for good.  Look at some of the creative programming that CFGV has funded with mini-grants in the last couple of years – small amounts of money and especially creative programming all tied to the One Valley Prosperity Project strategy areas:
Immigrant Ski Days – The Crested Butte Nordic Center hosts ski days for immigrants – including a van to pick folks up, equipment, trail passes, instructors and interpreters. One participant remarked, "I clean condos for visitors, but I'd never been on skis before!"
Youth Townie Work Crew – Gunnison Valley Mentors created a program for teens at risk. Nine kiddos spent 10 weeks of their summer developing employment skills, building a resume – and earned a small stipend. One youngster discovered a passion for photography and, after the summer, found a job with a small business in Lake City, taking photos for them and working on their social media site. A passion and a career path!
Dine and Discuss – a conversation between law enforcement and folks afraid of the police for cultural and other reasons. Hosted at the Library, and sponsored by the Center for Adult and Family Education (CAFE) and the Hispanic Affairs Project, that first meeting was the beginning of a series of discussions that will continue this spring. Next up is a wellbeing Dine and Discuss with members from our health community and folks wanting to understand our local system and resources and how to navigate the many services offered.
Land Stewardship and Visitor Management – the Land Trust hired Al's Backhoe to improve the parking area at the Gunsight Bridge Trailhead to eliminate the potholes, grade and fill the drive leading to the Allen's cattle load out, and install the Trailhead Sign – making a better user experience for all.
Little Free Libraries – Rockin' Rita's Book Bus can't be everywhere, so they used a mini-grant to build three book nooks that were "planted" in neighborhoods where folks aren't on the bus route. Now more kidddos and their families can have books available regularly. Book bus folks stock the Nooks and the community is encouraged to add to them as well with their well-read books. Leave a book – take a book!
Our nonprofits do more with less than anywhere else I know. Creativity is the key – and boy, do we have creative nonprofit leaders around the Valley!
Donors: Reward our nonprofits' creativity with your generous support – they will love you for it and you'll make a big difference.
Nonprofits: Keep your incredible creativity going – you are so impressive!
Community: Celebrate all the nonprofits that serve community needs wherever and however they can. We all benefit from their creativity and resourcefulness.