Courage Zone vs Comfort Zone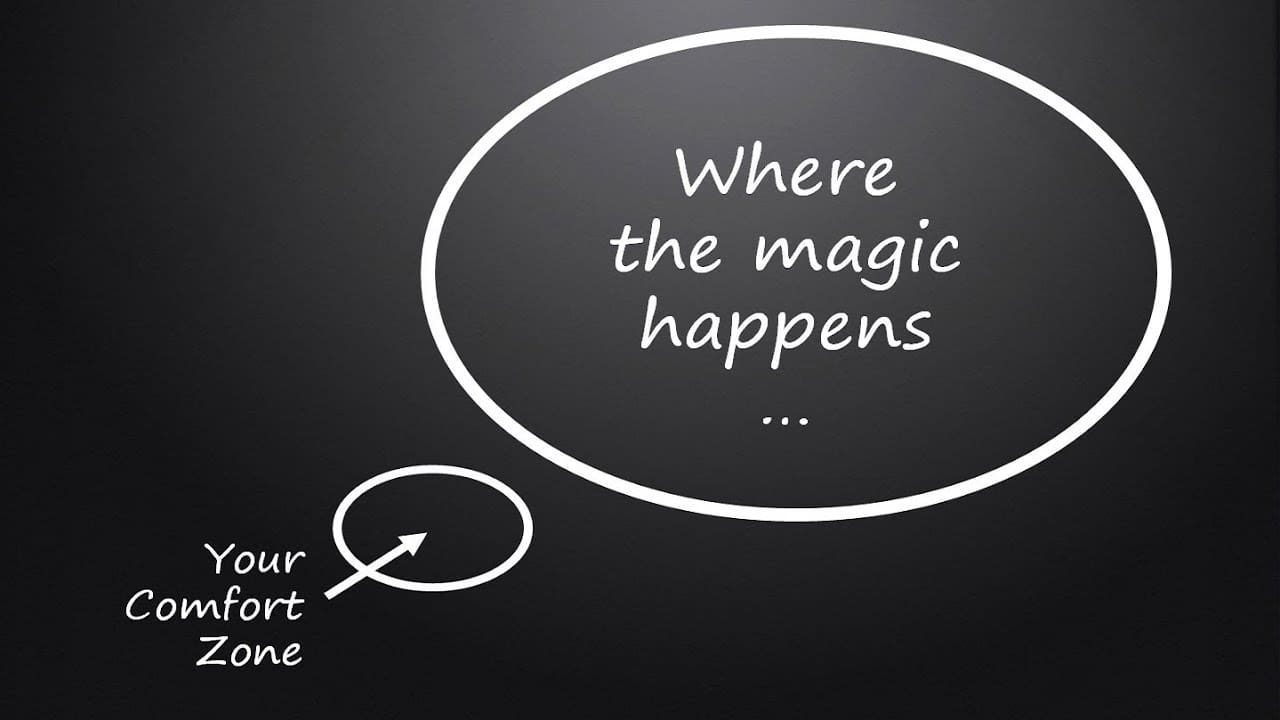 I read a lot all the time but I'd never heard of the Courage Zone as a "thing" until I read a blog written by my daughter. Julie's business is supporting women entrepreneurs while they grow their businesses. Retreats, seminars, mastermind groups, speaking engagements and a lot of social media is how she runs her business.
Now, to be really honest, I don't always read her blogs because the mom in me always wants to edit her stuff. Bad mom!
After reading her recent blog on the Courage Zone, I wanted to know if those words were a "thing". I Googled them and, come to find out, it's true. My internet search turned up a Psychology Today article from 2012 and a lot of blogs – even some videos.
Let's bring it home. The past couple of months have been tough – no question. Businesses (including nonprofits – remember, they are businesses, too) and individuals have had to jump into their own courage zones to eat, to pay the rent, to stay in business. To serve their clients, to serve patients. To stay alive as individuals and as businesses.
Because the Foundation's "primary target audiences" – to use a nonprofit term – are donors and nonprofits, we've seen some amazing responses from donors to those nonprofits helping the community meet basic needs of our neighbors and friends.
Donors have poured their resources and love into a fund of more than a quarter million dollars at the Foundation and have given to numerous nonprofits directly. Where the real Courage Zone comes in is the creative ways Valley nonprofits have responded to the virus crisis. Without straying from their core missions and values, each nonprofit with whom we've interacted has been creative to a fault. With plans to deliver services via social media and conversation platforms, virtual ways to connect clients with services they need, and new programs that took them in to a new way of thinking. Each a leap into an unknown.
Programs that were just a dream have been catapulted into reality. Ideas that weren't even a glimmer in the eyes of some nonprofits sprang up to become surprisingly successful.
Most of the focus, rightfully so, has been on basic needs. The Gunnison Country Food Pantry, Mountain Roots, the school system, HHS, and GVH have each created new programs or amplified ones that were already reality or even just dreams.
Mental health has become a focus – as it rightfully should be – with action instead of talk. Free services from Crested Butte State of Mind, Peer Specialists at the Senior Care Center, connecting the most at-risk youth in the Mentors program with online therapists.
Let's not forget the arts as an extraordinary way to heal a community. Crested Butte School of Dance, the Music Festival, Center for the Arts, Gunnison Arts Center and Mountain Theatre each have been offering classes and/or entertainment online. One of the GAC's classes was totally sold out with participants from around the country – not just local participants. A way of jumping to a new platform to engage a wider community.
As the Psychology Today article told me – our comfort zone isn't where the magic in life happens. Magic happens in the Courage Zone. My daughter tells me fear often wins over faith. Let's have a little more faith to take calculated risks to wring the very best out of life. Let's make the creative way of thinking the norm and not wait for another crisis. And, finally, let's keep up the collaborative spirit we've seen spring up in the Valley continue into a future of solving community issues together.
Donors: Thank you, thank you. Please encourage the risk-taking that brings about creative ways of delivering services way past this crisis.
Nonprofits: Keep those creative juices flowing – you're discovering untapped potential!
Community: Keep the faith, take part in the collaborative creation of a (dreaded phrase) "new normal".