Charitable Giving in 2021
Did you know that as part of the CARES Act, Congress changed some of the rules around charitable giving and tax deductions for 2021?
Whether you take the standard deduction or itemize, there are opportunities to claim deductions on your taxes for charitable contributions you make during 2021. That means you can invest your dollars locally to support the causes and people you care most about and save some money on your taxes at the same time!
If you take the standard deduction…
With the special rules established under the CARES Act, even if you take the standard deduction, you are allowed to claim additional deductions for charitable contributions to eligible organizations in 2021. Individuals and married individuals filing separate returns can claim a deduction of up to $300 made to qualifying charities during 2021. If you're a married individual filing jointly, that maximum deduction is increased to $600.
In addition to the increased limit on charitable deductions in the CARES Act, if you're subject to Colorado tax liability, you may be able to get an additional Colorado deduction on total donations that exceed $500 and are not deducted on your federal return.
If you are subject to a required minimum distribution (RMD) from your retirement account, don't forget you can donate directly from your retirement account and make your RMD tax-free!
If you're fortunate to be able to give $300, $600, or more, 2021 is a great year to max out your contribution! Be sure to talk directly with your tax professional or financial advisor to find out which opportunities make sense for you to take advantage of.
If you itemize your deductions…
In a typical year, you might be able to claim a deduction for charitable giving up to 60% of your Adjusted Gross Income (AGI) if you itemize your taxes. To make it easier for Americans to invest their money directly in causes they care about, Congress decided to allow individuals to apply an increased limit of up to 100% of AGI for qualified contributions during 2021. Depending on your specific financial situation, you may want to take advantage of that to increase your impact this year. Keep in mind that donations must be made by December 31, 2021 to be eligible!
CFGV Ideas for Giving
For some people in a normal tax year, it might be wise to cluster charitable giving into a Donor Advised Fund to take advantage of itemizing deductions. In 2021, that's not the case. Contributions to your new or existing Donor Advised Fund are not eligible for this expanded charitable giving deduction.
We put our heads together to make some recommendations for other ways to strategically donate in 2021 to maximize your deductions.
Contribute to one of our other fund types.
In addition to the Donor Advised Funds you may already be familiar with, we also offer several other fund types including endowments, field of interest funds, and designated funds. These funds typically provide stable, ongoing funding for important needs in the community.
For example, a designated fund is a great idea if you have a handful of local organizations you know you want to support each year. You can work with Lauren and CFGV staff to determine the organizations and the annual grant amounts, then CFGV staff handles all of the details and disperses the funds.
If you would like to speak with CFGV staff about establishing or contributing to a fund that is eligible for the 100% AGI charitable deduction for 2021, please send Lauren an email at lauren@cfgv.org or call 970-641-8837.
Make a donation to our Community Grants Fund!
In 2021, we awarded $165,000 in grant funding to 39 local organizations.  Your donation before the end of 2021 might save you some money on taxes AND help the local nonprofit community do what they do best: help your friends and neighbors in the Gunnison Valley thrive.
Contribute to the CFGV Annual Fund.
Annual fund contributions make it possible for us to provide training sessions, the STEP Program, and a community for nonprofits to collaborate, allowing them to identify opportunities to expand their reach through collective action. We build bridges, connecting those with more than they need to those whose needs are greater than their resources. At the heart of our work is giving all community members the opportunity to thrive. Your contribution to the Annual Fund supports all of this.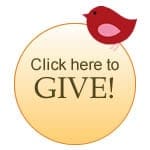 Donate directly to a local nonprofit organization.
In most cases, charitable contributions directly to local nonprofits are eligible for the expanded charitable deduction limit. One of the great privileges of our work is seeing the phenomenal impact of the local nonprofit community up close. If you believe in the mission of one or more of our local nonprofits, perhaps this is the year to go above and beyond in supporting that mission financially.
Colorado Gives Day is coming up on December 7 and many local nonprofit organizations in Crested Butte and Gunnison are participating. Giving on Colorado Gives Day is a thoughtful idea for a few reasons. It helps showcase the collective power of philanthropy in Colorado. In addition, the Community First Foundation is offering a $1.6 Million incentive fund in 2021. Every nonprofit organization that receives a donation via Colorado Gives Day also receives part of that incentive fund. You don't have to wait until December 7 to give; they make it easy to schedule donations in advance via their website.
Search for Crested Butte or Gunnison organizations participating in Colorado Gives Day and schedule your donation now!
Need More Information?
For more information on CFGV funds, please contact Lauren at lauren@cfgv.org or 970-641-8837.
Everyone's specific tax situation is different. If you're interested in maximizing the benefit of charitable contributions in 2021, we recommend speaking to your financial advisor or tax professional.
This post should not be construed as tax or legal advice.