A Year Makes A Difference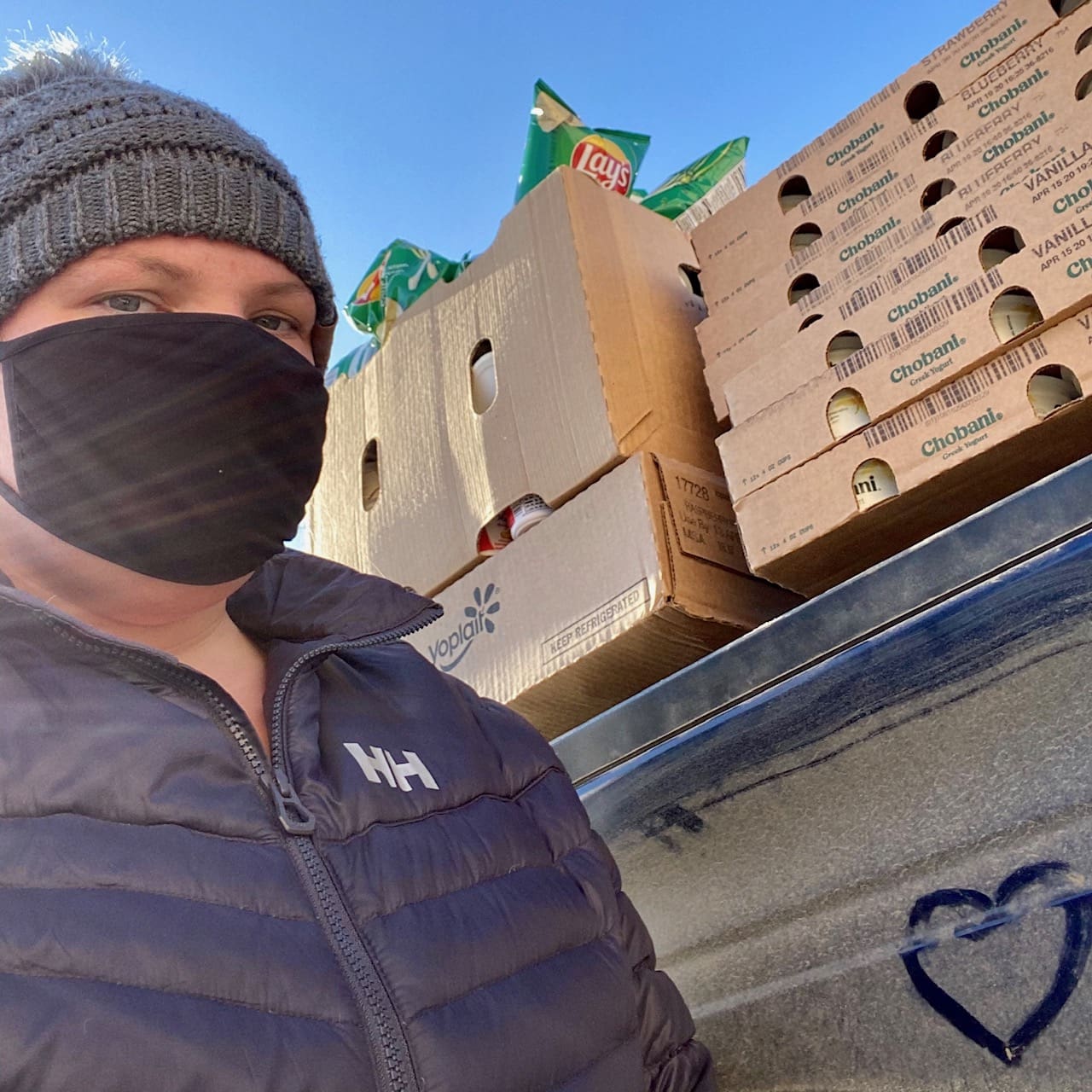 The timeline below represents the Community Foundation of the Gunnison Valley's efforts to help our community become more resilient in its pandemic recovery efforts:
MARCH, 2020: In response to the onset of the COVID-19 pandemic causing the Gunnison Valley to become a hotspot, the Community Foundation of the Gunnison Valley launched a COVID-19 Recovery Fund to help local organizations meet people's urgent basic needs.  Full-time and part-time, residents, as well as visitors passionate about seeing our community thrive sent in donations from near and far. With most of the nation in quarantine, online donations at CFGV.org were quite popular!

APRIL 3, 2020: The first grants were made from the Fund. 8 local organizations received a total of $25,590. Face masks for first responders, immediate food needs, and mental health support were among the priorities identified early on.  Grantees included Gunnison County Health and Human Services, Gunnison Country Food Pantry, Gunnison Valley Mentors, Mountain Roots Food Project, Project Hope of the Gunnison Valley, KBUT Community Radio, Lighthouse Pregnancy Center, and Six Points Evaluation and Training.
APRIL 17, 2020: The generosity of many continued to shed hope on a scary situation for our rural community. $41,670 was awarded to 7 organizations for food and rent assistance and access to mental health resources. Partnerships with the Rocky Mountain Health Foundation and Gunnison Valley Regional Housing Authority increased the financial support available.
MAY 1, 2020: Two weeks later, 3 grants totaling $16,700 helped address the emotional strain on our community. After attempts of readjusting to life with a pandemic, isolation took its toll on the Gunnison Valley.  Gunnison Valley Health Foundation was given funds to help connect isolated Senior Care Center residents to loved ones, increase peer support specialist availability to address community members experiencing mental health crises, trauma or substance abuse. The Center for Mental Health received funding to cover counseling costs for people who lost their jobs or didn't have health insurance. And, the Gunnison County Substance Abuse Prevention Project (GCSAPP) received funding for a peer-developed program for youth to have free counseling sessions.
REMAINDER OF MAY, 2020: Support for CFGV's COVID-19 Recovery Fund continued as the County began to slowly reopen. Over $50,000 in the next two grant cycles provided additional dollars for emergency rent and utility.  Mental health and food security continued to be addressed. Creative ideas like pop-up Farmer's Markets, home meal deliveries and art therapy classes were developed.
JUNE, 2020: Access to food was an ongoing need. From Marble to Gunnison and places in between, the Food Pantry was a critical resource. Many food pantries shut down at the onset of the pandemic, but our local Pantry rose to the occasion to serve even more people!
JULY & AUGUST, 2020: Summer 2020 was far from normal, but a sense of normalcy ensued as the ability for many to get outside, get back to work, and begin routines again was made possible, while following COVID protocols. CFGV's COVID-19 Recovery Fund goal expanded from meeting immediate basic needs to assisting with building community resiliency. CFGV awarded its largest grant ever – $75,000 to a network of organizations working together on both short and long-term food security issues. Additional funds gave voice to suicide awareness, aided local childcare centers and addressed safety precautions for WCU's returning students, faculty and staff.
SEPTEMBER/OCTOBER, 2020: Both CB State of Mind and the Center for Mental Health each received $5,000 to address ongoing community mental health needs. GVAWL received $3,000 to help pets whose owners were adversely impacted by COVID-19.
DECEMBER, 2020: Thanks to the generosity of the City of Gunnison $30,000 in funding helped to mitigate the impact of the pandemic on Gunnison's early childhood centers and the families they serve. Furthermore, CFGV's COVID-19 Recovery Fund closed out the year with 26 organizations having received over $300,000 in funding, thanks to the generosity of over 200 donors, including substantial contributions from the Colorado COVID Relief Fund and the Katz-Amsterdam Foundation.
FEBRUARY, 2021: Gunnison County Health and Human Services received a $35,000 award, made possible through CFGV's partnership with the Rocky Mountain Health Foundation. The intent was to relieve hardship for the community's most vulnerable people, will be used to help them pay rent and utilities, meet basic needs, pay for mental health counseling, and provide internet access for children's schooling needs. Additionally, the Lighthouse Pregnancy Center received a full grant request of $1,250 for baby and nursing supplies, transportation, and virtual parenting education.

MARCH 5, 2021: One year after the pandemic hit Gunnison County, CFGV made its largest grant on record! $80,000 in COVID-19 recovery funding was distributed to the Gunnison Valley Health Foundation to be a catalyst in starting the new GVH countywide support network to immediately aid community members experiencing a mental health crisis.  To date, over $425,000 has been contributed from CFGV's pandemic recovery fund to the Gunnison Valley. This would not have been possible without the kindness of those who care about our community, and the dedicated nonprofits and critical organizations that have stepped up to help our community recover and thrive!
APRIL 2021: As the community emerges from the COVID-19 pandemic, the Community Foundation is Here for Good to continue strengthening and enriching the Gunnison Valley through engaged philanthropy, thoughtful grantmaking, strategic education, and collaborative leadership.
For more information about CFGV or to make a donation, please visit CFGV.org.