A Great Time to Give Where You Live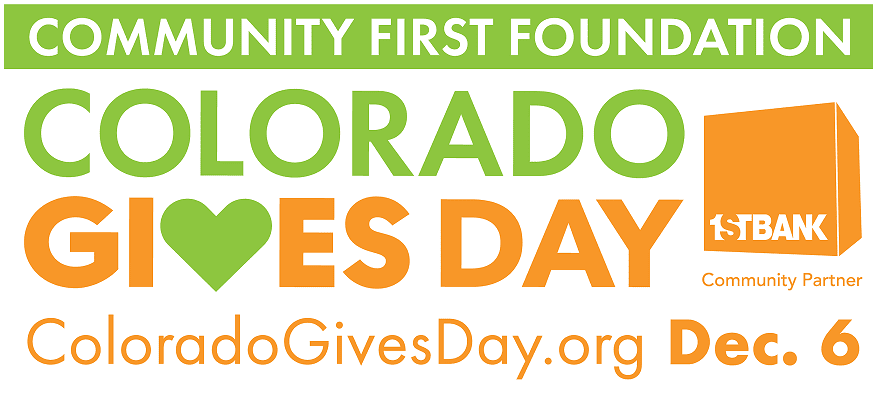 Many of you reading this are likely already aware of the breadth and depth of work being done by local nonprofits to address some of our community's biggest needs: affordable housing, food insecurity, early childcare, mental and behavioral health challenges, among others. And there are so many constant reminders of where the impact of nonprofits can be felt in our day-to-day lives. Consider this – you're benefiting from the work of our local nonprofits when:
you take your dog for a walk at Signal Peak or meet up with a friend on the trails at Hartman's
you turn on the radio and tune to KBUT for news or music
you take a class or see a show at one of our art centers
you sign up for a multi-farm CSA
you find a furry friend to adopt and shower with love
you drop off items at the Recycle Train
you check for an update on the latest avalanche conditions in the backcountry
you gaze up at a clear night sky at the Observatory
you swing by Six Points to pick up a needed home good
you take your kids to a theatre production or to the movie theatre
you need a place to turn for support or encouragement
The list could likely stretch the length of this entire issue of the Gunnison Country Times. At the Community Foundation of the Gunnison Valley, we support and magnify the impact of local nonprofits so that their missions can be felt by all who choose to call the Gunnison Valley home. While our annual Community Grants are only one piece of that support, the stories we hear from grantees are incredible. Last spring, the Gunnison Country Food Pantry shared this story of "Elena" with us:
Elena came into the Pantry just before closing on a Wednesday evening. She was greeted with a smile and an offer to help. Tears began to well in her eyes. Pushing a cart through the doorway, her story poured out. An hour before, a family member had unexpectedly placed four little children in her care. Elena, who already has four children of her own, was overwhelmed at the thought of feeding all those mouths. With tears in her eyes, she asked, "How am I going to do this?" Elena began to fill her basket with milk, fresh produce, snacks, packages of meat, and canned goods. Not only was the Pantry able to fill her cart with food, but Pantry volunteers also filled her heart with hope.
As a community foundation, we are uniquely situated to improve the Gunnison Valley through identifying innovative solutions, building partnerships, and investing targeted resources to help community members thrive. CFGV and more than 900 other community foundations across the country help to bring donors and residents together. Community foundations work to support the efforts that help the places we call home continue to flourish and grow.
We recently released a Community Housing Report that details the needs and opportunities related to housing in the Gunnison Valley. Working with stakeholders (nonprofits, municipalities, Gunnison County, etc.) we quantified the needs, highlighted existing projects, and identified some of the biggest barriers to making a meaningful dent in our community's housing crisis. Our common understanding of the problem provides the foundation for moving forward in a strategic, meaningful way for the community as a whole.
At CFGV, we don't think about the next election or business cycle, we think about the next generation and the next after that. A gift to your local community foundation is an investment in the future of your community. After all, community foundations are "here for good."
As we enter the giving season, millions of people from every background will be looking to give back to the communities that have supported them. If you're in a position to give this year, we encourage you to make at least some of your contribution here at home in the Gunnison Valley. Whether you support your favorite nonprofits directly or contribute to the CFGV Annual Fund, Community Grants, or one of our other funds that provides resources to tackle our community's biggest challenges, your impact reaches far and wide in your community.
During this holiday season, we invite you to join us in recognizing our collective impact and the difference we can make together. We at CFGV are always happy to chat about the work of our local amazing nonprofits. Feel free to give us a call at 970.641.8837 or email info@cfgv.org to find the right match for your giving.