SAVE THE DATE for our next professional advisor seminar!
From Scarcity To Abundance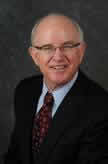 Wednesday, November 19, 2014
8:00 a.m. – 10:30 a.m.
University Center on the WSCU Campus
North Conference Room
Breakfast included -Earn Continuing Ed Credits
Your presenter: J. Russell Shaw, Senior Trust and Fiduciary Specialist, Wells Fargo Private Bank Philanthropic Services
Download the invitation for more information (PDF)
HOT TOPICS – including Legislative Initiatives in 2014 and National Trends in Giving
UNDERSTANDING YOUR CLIENT'S PHILANTHOPIC "WHY"
PLANNING TOOLS TO MAKE A DIFFERENCE FOR THE GUNNISON VALLEY
LEVERAGING the Community Foundation to build stronger relationships with your clients
TANGIBLE TOOLS AND TAKEAWAYS you can use right away
More resources coming soon!
Our goal is to have the website be a resource for the whole community – please visit often to learn what the Foundation can do for you, about the work our vibrant nonprofit community does and about our community projects.
It will be easy for you to add a beat to the philanthropic heart of our community.
Materials for you and your clients